Live Streaming Encoding services
We offer Live Streaming encoding services for video e audio in location, Remote Cloud Encoding and Encoding In-House.
Quality control
We use the best hardware and software on the market, united with technical know how meaning that the new digital streaming version of your video will continue to optimally perform in all streaming environments.
Post Production
We offer complete production and post production services including filming, editing, subtitling, ident creations, title sequences and preparation of xml files, chapters and menus for streaming media. For more info please contact us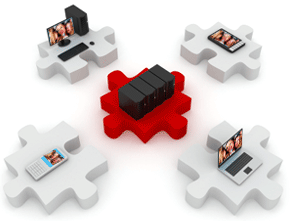 Live Encoding
Encoding in location
Location Network analysis
Connectivity analysis
Multiformat Webcasting Unit
Backup units

Hardware encoders Teradek,Vbrick, Cisco
HD/FULL-HD & multibitrate
Input formats HD SDI, HDMI, component
Digital and analogue audio, AES/EBU multichannel
Output formats HD/FULL-HD H264 compatibile  IOS/mobile
Webcast Uplink to our CDN or your service
Webcasting for 100/1000/10000 users from ours or other CDN
Live encoding webcast units
Our webcasting units are operated by IT and audio visual specialists meaning that connectivity issues and productions needs can be swiftly assessed and addressed on location. Units can be configured to webcast in HD or full-HD using the best dedicated hardware encoders from Teradek, Vbrick, Cisco.
Remote Cloud Encoding Services
Our remote video and audio encoding network is composed of a cluster of high speed dedicated servers to encode H264 and mpeg-ts formats. For clients who have medium to large quantities of files to encode with similar characteristics, remote encoding can be both time and cost efficient.
How does it work?
The automated encoding service allows clients to upload directly files in a dedicated directory and the contents will be automatically encoded by the servers and made available on our CDN.

Specifications

The remote encoding software accepts all major formats of video and audio. Please contact us for more info
Encoding In-House
We offer a complete encoding service for video and audio in all formats and bitrates, for progressive or streaming video, H264, mp4, webm,  aac, MPEG2, MPEG-TS and others
We accept all formats of video and audio:
DVD video
All codecs and digital formatse
BetaSP – Digi Beta
MiniDV DVCAM HDV HDCAM
3/4″ PAL/NTSC
Video 8 Hi/Low
S(vhs) PAL/NTSC
Betamax
Any other format on request
Encoding formats:
Quick Time, H264 (mov)
Flash (flv, swf, f4v,f4a)
MP4 H264
AAC AC3
MPEG1 MPEG2
Webm
AVI DV
divx video
Legacy 3gp
Legacy Windows Media, wma, wmv, wav
Legacy Ogg
Other formats on request